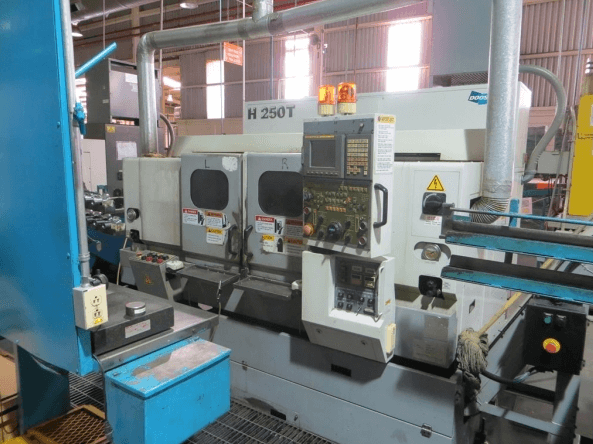 Whether you already own a business that produces parts using CNC machines, or you're getting ready to start your own metalworking company, you're probably aware of how expensive a new CNC machine can be. In the same way that many Americans opt to purchase a used car to avoid paying top dollar for a new car, many machinists choose to purchase a used CNC machine to save money. If you're shopping around for a used CNC machine, you may be skeptical in the same way that used car shoppers are. You want to be certain that the machine you're purchasing works well, has received regular maintenance, and is capable of performing at full capacity for many years to come – and you certainly don't want to get burned by a bad investment.
When CNC machines are properly cared for, they can last for many years, so you should feel confident that a used CNC machine can meet your company's needs. However, there are a few things you should look for to determine whether a particular used CNC machine is right for you or your business to purchase.
Age
This is one of the first things you should consider when looking at a used CNC machine. Obviously, it's best to purchase the newest model you can afford, but older models can still function at peak capacity if they have been properly cared for and received regular maintenance and cleaning.
Function
What do you need your CNC machine to accomplish? If your operation demands a machine that can perform many functions, then you should look for one with as many automatic tool changers (ATC's) that you can afford so that you can be sure your CNC machine can hold and change of the tools you need to perform the variety of tasks your business needs.
Speed
If you're running a big operation where fast production speed is crucial, you should be certain that the used machine you're looking at is capable of meeting the high demands of your business. A used CNC machine can be more than capable of producing what you need it to, but when you know that you'll be using it often and running it for long periods at a time, you should avoid purchasing one that was used for the same reason. If this is the situation you're in, then you should focus your search on CNC machines with a low hour count.
Can you trust a used CNC machine? Absolutely, especially when it has been well maintained and is being sold by a trusted source. If you're in the market for a used CNC machine, Tramar Industries has what you need. We have an extensive knowledge of metalworking machinery and replacement parts, and we can even show you our used CNC machines in action so that you can be certain that a particular machine is capable of meeting your needs. Contact us today to learn more about our inventory and to find the perfect used CNC machine for your operation.