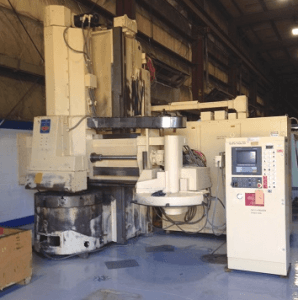 Whether you own an established business that utilizes CNC machines, or you have just founded your own metalworking business, you are more than likely aware of how expensive CNC machinery is. Even a used CNC machine can cost upwards of five figures. When you buy a CNC machine, you are making an investment in your business, and for this reason, it is imperative to find a CNC machine dealer you can trust.
What Is the Dealer's Reputation?
We recommend choosing a CNC machine dealer who has an established reputation within their community and the metalworking industry at large – one that hundreds or thousands of clients know and trust. When you choose a dealer who has a reputation for excellence and customer service, there is a much higher chance you'll leave satisfied with your shopping experience.
They Have a No Pressure Attitude
The last thing you want to do is peruse CNC machines for sale while feeling as though you are being pressured to make an immediate decision. A reputable CNC machine dealer will have no problem with making an appointment on another day if you aren't certain you want to make a buying decision on your first day out shopping.
Read the Reviews
Read online reviews about the dealer you are considering doing business with. What do former clients have to say about them? Is the dealer in good standing with the Better Business Bureau? How have former disputes or complaints been resolved? A little research and legwork can go a long way in saving you from regret down the road.
If you are in the market for CNC machinery, contact Tramar Industries today at 248-426-5555. We are a proud member of the Machinery Dealers National Association, and we guarantee that if you can't find what you're looking for, we can. Contact us today!