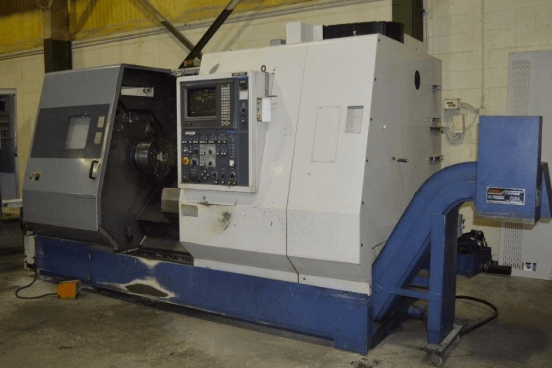 When you own a business that manufactures parts or specializes in precision cutting, a CNC machine can exponentially increase your output potential. However, as any smart business owner knows, it's unwise to invest too much in overhead costs without knowing when or if you'll fulfill enough orders to pay for operational investments. For this reason, many business owners choose to purchase a used CNC machine, rather than spending significantly more for a new one. This can be a great way to save money, as long as the machine is in good working condition and has been regularly maintained.
The first thing you should keep in mind when looking for a used CNC machine is to make sure that it is capable of producing the output that you need in a timeframe that won't hinder production and handcuff your margins. Once you find the category or group of CNC machines that you should look at, you can start to delve into the specifics.
As mentioned, you should always make sure that a used CNC machine has been well maintained before you purchase it. You should ask the seller how often is has received cleaning and routine maintenance, and, if possible, you should also ask to see the proof of services performed. Sellers don't always have these documents on hand, but if they do, they can go a long way toward putting your mind at ease.
Before you make a purchase, you should also pay close attention to how many hours a used CNC machine has logged. A machine with a high hour count might work well for a small business that doesn't have to fulfill a high demand for orders, but it wouldn't be well suited for a large operation that is focused on speed and producing as much finished product as possible in a given workday.
Once you've narrowed in on what you need to look for in a used CNC machine, you can begin looking for reputable sellers. For more than a decade, Tramar Industries has specialized in finding our customers the best used CNC machines for their businesses. Our extensive knowledge of the metalworking industry, as well as the guarantees we provide, will ensure that you make a great investment in the best piece of equipment for your business. Contact us today to learn more or to schedule an appointment to view our inventory in person!